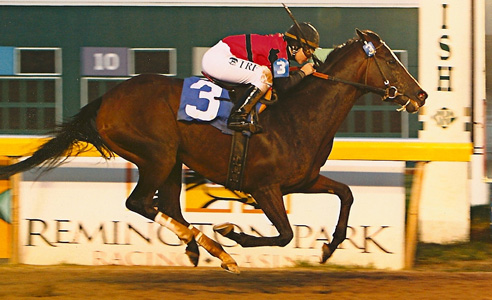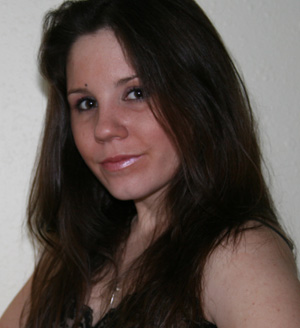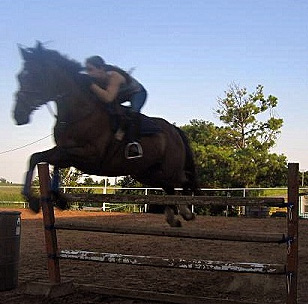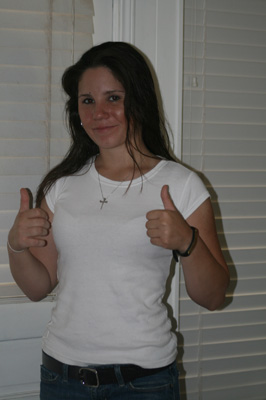 Ashton Fitzpatrick
I have known Ashton Fitzpatrick for a long time and she has been a big supporter of this website and I thought it was time for a new updated interview to see what she has been up to the past few years. I emailed her some questions and below are her answers.
FOTH: Ashton it has been awhile since I last interviewed you. What have you been up to the past few years?

AF: Hey Chris, I'm still living and riding in Oklahoma
FOTH: I know you have had some bad luck with injuries. What has been the worst one and was there any thoughts of you quitting riding at with any of these injuries?

AF: I can't really pick one to be the worst, they were all quite different and although some needed multiple surgeries and others didn't, they were still pretty bad. My latest injury last December when I broke my pelvis was pretty bad. I went over the inside rail in a race at Remington. It was a 4-month healing process with lots of bed rest which was devastating to me since I'm always moving around. It was also scary in the sense that I just barely escaped needing surgery and my doctors told me if that had been the case that my riding career would be over because I would have lost 15-20% mobility in my hip. Really I like to think I got lucky.
FOTH: What are some of the tracks you have been riding at the past few years and is there a favorite and least favorite that you have rode at?

AF: I've ridden the Oklahoma tracks (Remington, Will Rogers, Fair Meadows, and Blue Ribbon Downs) and shipped into Lone Star Park as well as Zia Park. I'd have to say Remington is my absolute favorite.
FOTH: I know you started riding out on the East Coast. DO you miss it much and what are some of your memories you have of riding at Maryland, etc?

AF: I have lots of great memories of riding back east which is essentially where I learned the most important things about riding from some of the best riders in the country. I consider myself very fortunate for that. I do sometimes miss home, especially since my family is there, and I do miss the racing there as well.
FOTH: Do you feel you are still improving as a rider after all this time?

AF: I feel as though I've improved drastically on my riding, but there's ALWAYS room for improvement and I try to better myself every time I get a leg up.
FOTH: Do you have any idea how much longer you would like to ride for and do you think you will stay involved in the horse racing industry in some form or another for a long time to come?

AF: Horse racing is in my blood and I love it. I can't say how much longer I'll be riding, that's just something you never know about, I guess as long as my body holds up! It has already taken quite a toll on me but I'm still young and still have a lot left. I think I'll always be involved in the industry one way or another.
FOTH: Are there many other female riders out where you ride at?

AF: There are many female riders here. Maybe the most of any track. Between the QH and the TB riders there are about 10 of us.
FOTH: Have you ever got recognized outside the race track yet?

AF: Funny you should say that, I have and although it's not too often it's always comical to me probably because it's sometimes the strangest places and situations!
FOTH: Take me through what you go through in a typical day.

AF: A typical day while riding at Remington would be to wake up early, work lots of horses and make the rounds with my agent, then head home and generally mess with my own horses and animals, and before you know it, it's time to head back to the jocks room for the races.
FOTH: I know I asked you this before, but what advice would you give to a young girl if she wanted to become a jockey?

AF: Never give up. Don't let anyone tell you that you can't do it or that your dreams are out of your reach. Find good, honest people to work under and learn as much as you can every single day.
FOTH: Do you have a favorite horse that you like to ride?

AF: There's quite a few horses that I like to race ride so I try not to pick favorites and although I've never had the opportunity to race ride him, I've been very fortunate in having the huge opportunity of galloping and breezing 4X world champion paint horse, Got Country Grip. He's probably the coolest racehorse I've ever been on.
FOTH: If you could change a few things about the way horse racing is, what are some things you would change if you had the power?

AF: Obviously the way things are for females in the business. It's very hard for us. There are more female riders nowadays but things really haven't changed much. You have to demand your respect every single day and work twice as hard for half the success. It's very difficult but it sure makes you appreciate your success a lot more.
FOTH: What are some of your thoughts and memories of going out to Hoosier Park in 2006 and riding in that yrs Female Jockey Challenge?

AF: I've been fortunate enough to ride in the female jockey challenge multiple times and every time was always a blast. The girls all got a long great and had lots of fun. I hope they can bring it back again.
FOTH: Is there any track you have seen on TV that you would love to ride at one day?

AF: Of course every rider dreams of riding at Santa Anita and Keeneland!!
FOTH: Do you have any short term or long term goals for yourself?

AF: Just to better my riding every day and do the best that I can.
FOTH: How do you prepare for each race your going to ride? Do you look over the program/form or do you listen to what the trainer wants you to do?

AF: I always study the form and the program. I also talk to other riders in the race and get an idea of their game plan as well. I try to always do what the trainer asks, and it's nice to go out there with a game plan but we all know it doesn't always set up the way you want it to. You just have to alter your plan as things come up, but you should always have a game plan.
FOTH: What sort of music do you like?

AF: I listen to all types of music, pretty much everything with the exception of heavy metal.
FOTH: What are some things you like to do when you are away from horse racing in general?

AF: My life revolves around horses and animals. When I'm not at the track, I'm at home messing with my horses and dogs. I also love to go to the lake and love water sports such as wake-boarding and knee-boarding.
FOTH: Is there any other sports that you like and if so what teams do you follow?

AF: I love to watch football. I like the redskins since I'm from D.C., and I love the Colts because I really like the Manning brothers!
FOTH: Do you feel there will ever come a day when a female jockey is given the same respect as a male jockey?

AF: For right now it doesn't look like it, I think it'll always be a "man's world" but it doesn't mean it has to be that way. As long as us girls work hard and don't give up, it'll eventually force them into it!
FOTH: DO you feel sometimes that you have to do out and "prove yourself" so to speak to people who think that a male jock is superior to a female one?

AF: All the time
FOTH: Ever have any problems with your weight and can you pretty much eat what you want?

AF: I'm pretty fortunate with that since I have a really small build. I occasionally need to watch it if I get a horse in really light but generally I'm good to go.
FOTH: Do you think another female jockey will win another Triple Crown race?

AF: I think it's bound to happen, it's only a matter of time and a girl getting the right horse.
FOTH: Ashton I am out of questions. Thumbs up for doing this interview and if you have any last words the floor is yours.

AF: Thanks again Chris it's been a pleasure as always and once again your hard work and dedication to females in the sport of horse racing is so much appreciated. You're the best, keep it up!!!
Ashton you can count on that-chris