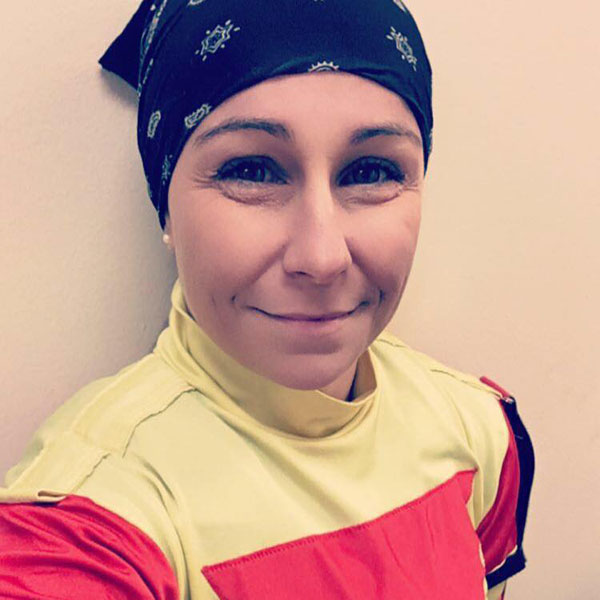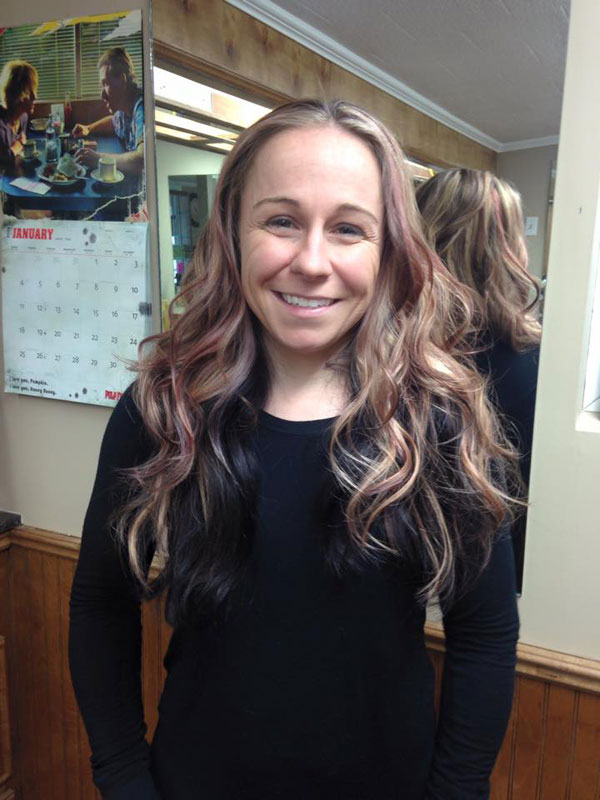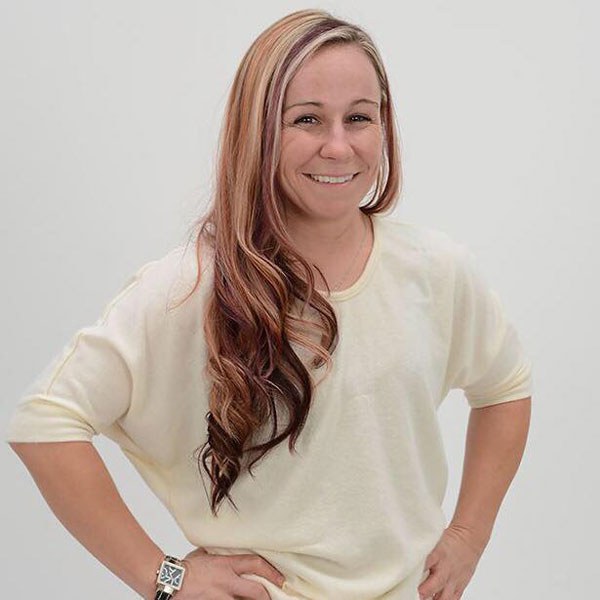 Bethany Taylor
Bethany Taylor is following in her mother's footsteps and is currently riding down at Evangeline Downs and here is her amazing story:
FOTH: Where were you born and where did you grow up?
BT: I was born Oct 21, 1986 in Augusta, Ga and I was mostly raised in Ocala Florida and Lexington KY.
FOTH: Did you come from a big or small family?
BT: I came from a larger sized family. I am the oldest of 4 children.
FOTH: Now your mother was a jockey, Remi Gunn, who was involved in a horrific accident that left her paralyzed. How old were you when that happened and how bad has it affected your life?
BT: I was 16 when my mother was injured, and as far as effecting my life it made my options of going to school or anything other than racing a little difficult, I dropped out of school to care for her when she had her accident and went on to get my GED but by then I was also already working with horses.
FOTH: Now what did you want to be when you were growing up?
BT: I've always wanted to be a Jockey.
FOTH: Now at what point in your life did enter becoming a jockey enter your life? Was your mother 100% supportive of you becoming one? What things led up to you wanting to become one?
BT: I rode my entire life, all kinds of horses, my first horse was a TB my mom bought out of the Keeneland select 2 yr. sale for $15,000 who was by palace music ( cigar's sire) technically he was unnamed but I named him Homer. He recently died on my mom's farm at the age of 23. My mother did her best to encourage me to follow other paths, especially since my riding career started a while after her accident. I got hurt bad in November of 2006 I broke C23&5 in my neck in a spill at a farm I also broke my wrist in that accident, I have a metal cage plate and screws in my neck and had to wear a halo for 6 months to recover from that spill, I was paralyzed until my surgery, and had to learn to use my hands all over again, then in 2011 I broke my back and hand in a spill in Bossier City at Louisiana downs no surgery was needed for that spill, but race horses and horses in general was all I knew and loved and at a pretty young age I figured out that I could make a decent living doing what I loved and that in itself was a blessing! Who wants to have a career they dread?!
FOTH: Now take me though the steps of becoming one. How long did you exercise horses before you took out your jockey license? How proud was your mom when you got it?
BT: When I started there was NO jockey school you just learned by doing!! County fairs and bush tracks and getting back on until you don't come off anymore! I learned from the ground up I can do leg work and clean stalls and give shots and pretty much anything else required to take care of a horse! I actually feel privileged to have learned the way I did, these days you see bug boys gallop and breeze horses for 6 months and bam there in a race with us!! I galloped for 5 years on a race track and all over the country for some of the best and some of the worst! I've been to every end of this country from Fairmount Park and Lincoln Nebraska to Delmar and Keeneland! I'm sure my mom was proud of me, then I think the worry outweighed the pride but now I think maybe it's changed around there's still a little worry but more pride.
FOTH: Besides your mom obviously, did anybody else teach you how to ride and stuff?
BT: I had one guy (Jimmy Vinson) that sticks out in my mind who really pushed me and made me keep on when I was learning to gallop even, he'd find the not so nice horses and make me get back on until I could handle them, and he'd take me to the bush tracks and put me on horses to ride.
FOTH: Now tell me about your 1st race. What track was it at and were you nervous much in the jock's room before the race? Where did you end up finishing in the race and what track was this at?
BT: I started my career at Evangeline Downs. I'm not a very nervous person so no I can't say that I was really nervous, I had hoped that I didn't mess up but by the time I finally rode I had enough experience from before to be comfortable in a racing atmosphere, the horse I rode was actually the one I got my jocks license on, and he was a horse no one else could gallop. I ended up on him because I made a deal with the trainer, if I could get him to rate behind another horse in a work that I could ride him, and that's exactly what happened, and the trainer kept his word! I ran 3rd on the horse and that was by far his best career out! I ended up breaking his maiden 2 years later for another trainer.
FOTH: Now tell me about your 1st win. What track was it at and did you win in a photo or was it by a lot? What was the feeling like jogging the horse back to the winner's circle?
BT: My first win was at Evangeline Downs for Scott Gelner on an Ohio Bred mare name VeeViaLaLake. I nailed one of my now good friends Shane Sellers on the wire, and I was just in awe of how great I felt! I already had loved race riding at that point and I had been able to improve most of what I sat on so I managed to keep my confidence level up even before my first win.
FOTH: Obviously your mom told you a lot about being a jockey, but has any things surprised you about being one and looking back how hard was it becoming one?
BT: Becoming a jockey isn't the hard part, it's getting business and keeping it, I've grown accustomed to it now but very few people want to be accountable in this industry, and there's very few realistic people, and most of the time it's the jockey who gets the blame for a bad race. I'm not saying we don't make bad decisions, but I am saying it's not always the riders fault! Bettors blame us, trainers blame us, owners blame us, I actually one time was accused of breaking a horse down! How could I have possibly done that?!
FOTH: Take me through what a typical day is like for you these days.
BT: Well I am a jockey/exercise rider from 530-10am a mother the rest of the time to 2 beautiful babies and some nights I ride a race or two! My days start at 4 and usually end around 10:30-11pm.
FOTH: What are some things you like to do when you are not doing race related things?
BTT: I love to cook. I love being a mother. Sometimes I read, I love to be outside I like fishing and the beach.
FOTH: What tracks have you rode at so far and do you have a favorite? Are there any tracks that you would like to ride at one day, but you have not yet?
BT: I've ridden at Pimlico once, Evangeline, Delta Downs, Louisiana Downs, Fairgrounds, and Sam Houston. I'd love to ride at Keeneland and even Ellis Park. I love going to new tracks so if I ever get the opportunity I couldn't see myself turning it down.
FOTH: Now you started riding in 2009 and as we do this interview it is 2016, did you think that 7 years later you would still be riding races?
BT: I did think that I would be riding still I just had hoped I would have been more successful by now.
FOTH: Do you feel so far you have been treated pretty fairly as a jockey?
BT: No I really don't think so, but Louisiana is a very tough place to ride and maybe had my choices been different I would have had a better career.
FOTH: Have you ever had any problems with your weight and what is your favorite guilty pleasure food that you like to eat?
BT: I don't have any weight trouble and I love sushi!!! Lol
FOTH: Do you feel that racetracks pretty much need casinos with them to survive these days?
BT: No I actually think the casinos are doing everything in their power to ruin racing, it was great at first because the purses went up, but now everyone's finding out how not so great they are! LAD is on the verge of closing Evangeline went from HOME OF THE LARGEST FEILDS to not filling races. Casinos will be the end of racing but that's only my opinion.
FOTH: Are there many other female jockeys down riding in the area that you ride in?
BT: Nope. Me and Ashley Broussard ride at Evangeline and Erica Murray and Cassie Nupac ride at LAD.
FOTH: Any funny jockeys stories to share?
BT: I don't hang with any of the jockeys I'm actually to myself, I don't ride a lot and I spend a lot of time at home with my kids, I only leave to ride as long as I have too, so no I don't have any really funny stories
FOTH: What is the best piece of advice that you have been given?
BT: If you ever find yourself too scared to do your job, hang it up!!!! Because a scared rider is more dangerous than a green rider!
FOTH: Now with what happened with your mom, does the fear of injury ever worry you and has she seen you ride much in person?
BT: I don't worry about it, you really can't in this sport, and it's not if it's when and how bad. My mom has never seen a live race of mine but she does watch sometimes on the Internet
FOTH: If you were not a jockey what do you think you would be doing with yourself these days?
BT: I've actually never thought about what I would do! It would definitely be something with horses though! I'm sure of it
FOTH: Bethany I am out of questions, thumbs up for doing this interview and any last words to wrap this up?
BT: No last words, if you find you have more questions though I'll surely try to answer them!