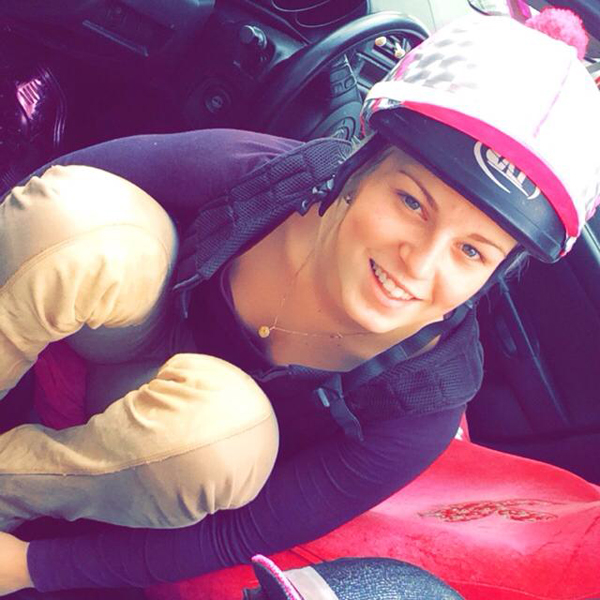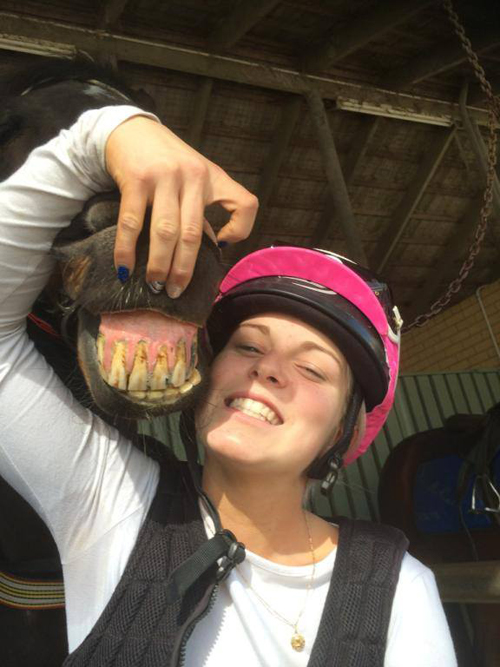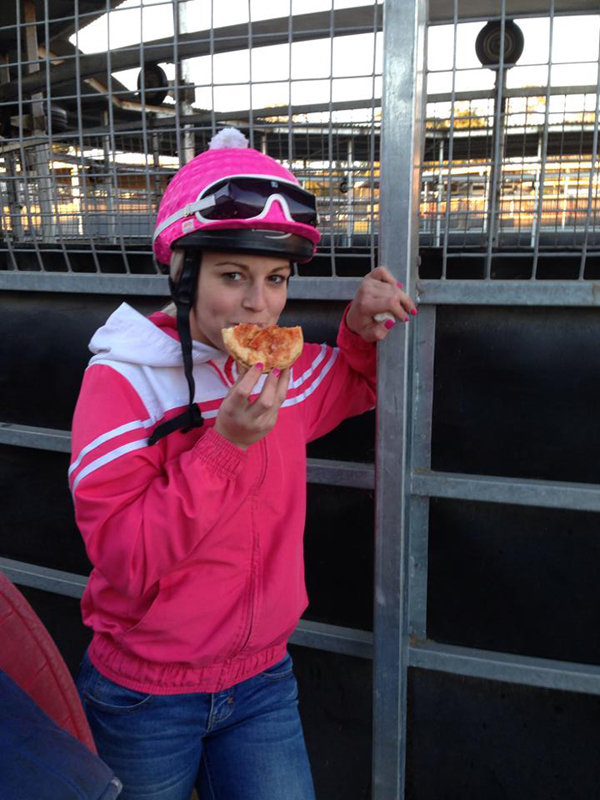 Tay Williams
Tay Williams rides over in Australia and here is her story:
FOTH: Where were you born and where did you grow up?
TW: I was born I. Melbourne and grew up In Horsham, Victoria.
FOTH: What sort of girl were you growing up and what did you want to be when you were growing up?
TW: I was just your average school girl; I always knew it would be something to do with racing as mum and dad were both jockeys.
FOTH: When did you start to develop a love for horses?
TW: That early I can't even remember ha ha.
FOTH: At what age did you decide you wanted to become a jockey?
TW: I said my whole life I always wanted to be a jockey.
FOTH: What was your 1st job on a racetrack or a farm? Did it feel natural getting up on a horse for the 1st time?
TW: I was very lucky mum trains now so I never really had to start working on the ground I just learnt to ride straight away ha ha.
FOTH: How long did you ride/exercise horses before you actually became a jockey? Did anybody help teach you how to ride and were you a fast learner?
TW: About 2-3 years. I'm a very slow learner!
FOTH: So far what has been the best piece of advice you have been given?
TW: That you can't make a horse do anything you can only try your best.
FOTH: Looking back what was the hardest thing about actually becoming a jockey?
TW: Giving up most of my social life.
FOTH: What did you parents think when you told them you were going be a jockey and have they seen you race in person yet?
TW: Mom was so excited and my dad even now still doesn't want me to ride.
FOTH: Now tell me about your 1st race. What track it at and where did you end up finishing?
TW: My first race was at Kumbia and I won.
FOTH: Tell me about your 1st win. What track was that at and when you crossed the finish line did you know that you had won the race?
TW: It was at Kumbia and I won the race I knew I had one to. The horses name was "Lucky Leish".
FOTH: What tracks have you rode at so far and tell me a bit about the track you are currently riding at now?
TW: I've ridden at a lot of tracks; my favorite is Gympie because I seem to get lots of winners there. I also like Toowoomba because it's a night meeting.
FOTH: Have you ever seen a horse race on TV from the US and if so what do you think of US racing?
TW: No I haven't.
FOTH: Take me through what you do on a typical race day.
TW: I ride track work and usually sleep on my way to the races ha ha.
FOTH: What are some hobbies or things you like to do when you are not doing horse related things?
TW: I love getting my nails done!
FOTH: Do you like or follow any other sports where you are based out of?
TW: I go for Melbourne demons in AFL
FOTH: Do you have any personal goals you would like to achieve as a jockey? Do you have any idea on how long you would like to ride for?
TW: I'd like to ride for as long as I can and get rich and retire.
FOTH: What is the feeling like for you when you win a race? Is it like being on top of the world so to speak?
TW: Yeah it's an awesome feeling! And every winner gives you a good feeling.
FOTH: When you are in the jockey's room before you ride, do you ever look over the program and try to study the races your riding in later that day?
TW: Yeah I do.
FOTH: Have you ever had any problems with maintaining weight so far in your career and do you pretty much eat what you want?
TW: Yeah I once was 57 kgs after some time off so I really have to watch what I'm eating.
FOTH: Tay I am out of questions. Thumbs up for doing this interview and any last words you want to say to wrap this up?
TW: Thanks for the interview.